Fyber's strength is working at the interface of biology, chemistry, and materials science. We specialize in developing custom methods that better fit a client's application and technology.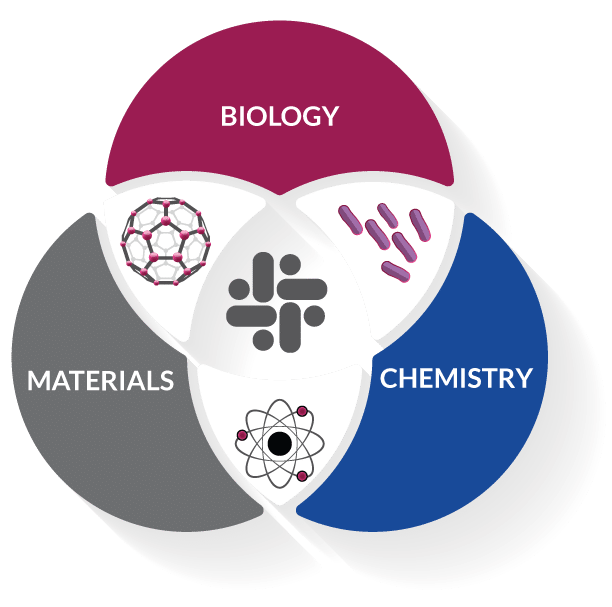 This cross-functional approach and the use of application-specific assays during research and development produce relevant data that can guide the design, verification, and manufacturing processes of technologies across a wide range of industries.
iFyber scientists utilize cutting-edge analytical techniques and state-of-the-art instrumentation in creative ways to add value to our clients' research and development activities.
Representative Analytical Techniques
Antimicrobial/Anti-biofilm
Dynamic contact
Zone of inhibition
MIC, MBC, MBEC
Ex vivo biofilm model
Time-kill assay
Bacterial attachment
Biocompatibility testing
Molecular Techniques
ELISA
Flow cytometry
Protein profiling
PCR/LAMP
Microscopy
Fluorescence (Epi/Confocal)
Electron Microscopy
X-ray Diffraction
TGA/DSC
Mechanical testing
DLS particle size distribution
Porosity + surface area
Elemental composition
In vitro degradation, pH profile, bioactivity, & resorption
Spectroscopy
NMR
FT-IR
Raman & SERS
EPR
UV-Vis
Mass Spec