What's the Real Cost of Pre-Clinical Research Delays?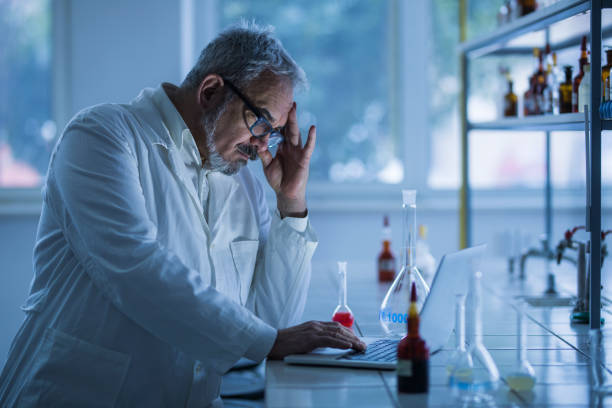 Ensuring that new products get to market is a top priority for R&D teams, as delays can significantly impact ROI. But the actual cost of pre-clinical research delays comes from studies that must be repeated due to incorrect testing. iFyber President, Greg Mouchka, offers insights on how to avoid these expensive mistakes.
Challenges in Pre-Clinical Research Operations
Pre-clinical operations focus on the early stages of drug or device development, including research and testing before validation and clinical trials. For this, researchers can perform in vitro or ex vivo tests on a bench, or in vivo, in animals.
Preclinical studies are critical to developing new therapies and improving patients' lives. But, there is still a gap between these studies and an approved drug or cleared device. This gap exists for many reasons.
"Organizations face challenges with time-to-results and staff capabilities when performing preclinical testing," says Greg Mouchka. If performed in-house, they need to have the proper facilities and staff trained in the scientific disciplines needed and be able to perform these duties in a regulated environment.
"Getting these staff and facilities in place is time-consuming and expensive," says Greg. Outsourcing these efforts is also risky because the wrong partner could not perform as you'd want.
Delays in Pre-clinical Research Studies: Why Do They Happen?
When a pre-clinical research study becomes too complicated, losing track of time is easy. According to Greg, one of the leading causes of delays in pre-clinical studies is due to re-testing.
"Re-running tests can kill a timeline; it's not rocket science. Teams may want to fast-track testing, obviously, to speed up a go-to-market date. However, if there isn't a good fundamental understanding of a device or therapy from a thorough characterization, the preclinical experimental design may be flawed, and the results might not match the expectation. In that case, testing needs to be re-run, and time is lost," says Greg.
Organizations may need to repeat tests for various reasons, including:
Re-running tests that do not provide data you'd expect.
Poor experimental design without enough statistical power to make grounded decisions.
Poor communication between the sponsor and the service provider.
Not having enough test articles produced to meet the testing requirements.
Not having a great understanding of how your device or drug works with patients.
A classic example is when the research team completes all the pre-clinical research verification without fully grasping that the device needs to undergo terminal sterilization, which can alter the final product's characteristics. As a result, the team will need to redo the tests with the sterilized articles.
The High Cost of Delays in Preclinical Studies
Having to re-run tests comes with a cost, whether it's done internally or externally. That's an easy calculation, considering that you have the cost of generating the test articles, running the tests, and so on.
"But the thing that can kill a small business or startup is the lost opportunity cost of not doing something new. The competition could beat you to market. You could run out of money and have to go out to fundraise again", says Greg.
Re-testing wastes valuable resources, and let's not forget that time is money in development.
"Venture-backed therapeutics or med device companies have a fixed amount of money in their round, which results in a fixed amount of time to meet value creation goals. If you can't prove the next value creation plateau, it will make that next round harder to raise. Eventually, the cost of that money is too high for the founders, and a startup could fail", says Greg.
How to Prevent Costly Pre-Clinical Research Delays?
"The reality is the farther down the development track you are, the more expensive delays can be. So the better the bedrock of objective scientific knowledge, the better off you'll be in designing the studies closer to the approval and commercial launch," says Greg.
To avoid unnecessary replication and delays in pre-clinical research studies, research organizations need to focus on some fundamental requirements, such as:
Good experimental design.
Good scientific knowledge of the product's mechanism of action.
Understanding lot-to-lot variance in product manufacturing and how it can affect the output.
Choosing a partner that is a good scientist and consultant.
"It helps to have someone who is an advocate, not just a service provider," says Greg. We work best as an extension of your team. We get involved and ask questions that other firms might not ask. Our best collaborations work when we fully understand the problem so we can map out a path to the solution. We advocate the use of PODS, which are teams of scientists operating on a fractional basis that are devoted to a particular sponsor or sponsor's project. That way, we can build a relationship with the technology and the sponsor team to be the best partner we can be.
The Real Cost of Re-running Studies
Besides cost implications, repeating pre-clinical research studies represents an obstacle to innovation and the commercialization of new drugs and medicines.
Partnering with the right consultant can help you streamline your preclinical processes, avoiding errors and wasted resources.
Learn how iFyber can augment your R&D team.